Page {pageNumber} of {pagesNumber}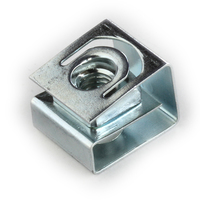 ADVD31758-1032-3B
G-Nuts
10-32 G-NUT ZINC ELECTROPLATE, PANEL RANGE .069-.079
Weight: 0.0100
$0.22064 / EA

Available: 49,675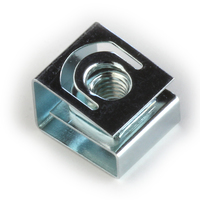 ADVD31758-M508-3B
G-Nuts
M5 X 0.8 G-NUT ZINC ELECTROPLATE, PANEL RANGE 1.8-2.0
Weight: 0.0100
$0.27375 / EA

Available: 7,291
Page {pageNumber} of {pagesNumber}
G-NUTS or G-TYPE CAGE NUTS are self-retaining as they slide into bolt-receiving position at panel edges or centered-panel locations. G-NUTS bolt retainers are ideal for application requiring high torque and extra holding power.
· Easy to install, no special tools required
· Rustproof
· Offsets hole misalignment
· Won't turn when bolt is tightened.
Loading
This website uses cookies to ensure you get the best user experience. By continuing to use this site, you agree to our privacy policy.