Duplex Screws | ADV275-25 | 2 3/4 25 POUND BOX DUPLEX SCREWS
Item # ADV275-25
2 3/4 25 POUND BOX DUPLEX SCREWS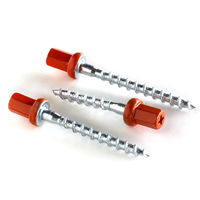 Item # ADV275-25
2 3/4 25 POUND BOX DUPLEX SCREWS
The Duplex Screw is a strong reusable, double-headed hex-head screw that is easy to install, remove and use again. It's the ideal fastener for temporary structures that must be erected quickly and removed with little effort. Installation with a standard 1/4" impact driver or Phillips screw driver ensures a firm grip, and an easy application.
Visit our
YouTube page
to watch the
Duplex Screw in action
; find ways to
use the Duplex Screw
; and everything you need to know about the
reusable Duplex Screw
.
Specifications
| | |
| --- | --- |
| LENGTH | 2 3/4 |
| BOX SIZE | 25 LBS |
Customers Also Bought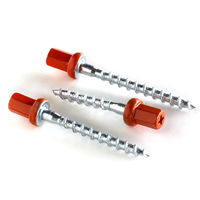 DS208ZO
1 1/4 25 POUND BOX DUPLEX SCREWS
This website uses cookies to ensure you get the best user experience. By continuing to use this site, you agree to our privacy policy.