Gage Bilt Hydraulic Rivet Tools | GB20SF | HUCK-STYLE RIVET TOOL
Item # GB20SF
HUCK-STYLE RIVET TOOL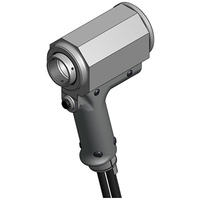 Item # GB20SF
HUCK-STYLE RIVET TOOL
GB20SF hydraulic installation tools are used to install Bobtail® fasteners that measure 1/2", 5/8", 12mm, 14mm & 16mm diameters. GB20SF tools weigh approximately 11 lbs. (4.99 kg). and can be operated in any position.
Gage Bilt GB20SF "Huck-style" riveters have a 2.00" (5.08cm) rivet stroke and a maximum rated pull load of 20,650 lbs. (92kN) @ 7,000 psi. (483 bar) and a maximum rated return load of 9,500 lbs. (42 kN) @ 5000 psi. (345 bar).
GB20SF tools are used with nose assemblies: BOB16-20SF-10, BOB20-20SF-10, BOB12MM-20SF10, BOB14MM-20SF-10. See the GB20SF chart for more options.
The GB20SF is compatible with the GB940 Powerunit. GB20SFKS Service Kits also available.
Nose assemblies and Powerunits are sold separately.
Specifications:
Compatible with GB and Huck® Powerunits
Operates on hydraulic pressure GB940 Powerunit
Max. rated pull load: 20,650 lbs. @ 7,000psi
Tool Weight 11 lbs
Customers Also Bought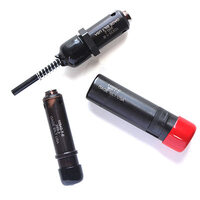 BOB20-20SF-10
NOSE ASSEMBLY - STRAIGHT STYLE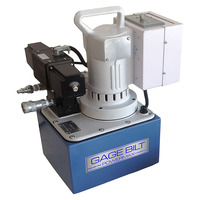 GB940
This website uses cookies to ensure you get the best user experience. By continuing to use this site, you agree to our privacy policy.